Product > Liquid<Quick Drying>
Liquid<Quick Drying>
Model : 7.1
Market price :
US $ 7.10
SIZE
Member price
SN
Quantity
2oz,8oz,1 Gallon

US$6.40

Join!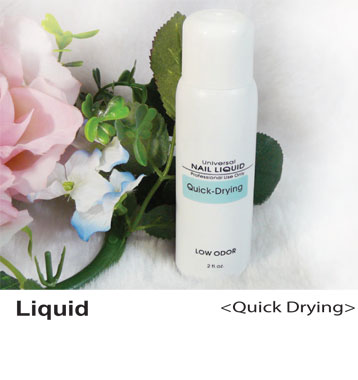 Product Information
Production of crystal nail when enamel powder as a solvent dampened production of crystal nails.
Ingredienst:
How to use:
The main ingredient is Ethyl Methacrylate (EMA) [of] methyl acrylate, add a little percentage of the Glycol HEMA methacrylate [of] ethylene glycol; dihydroxy alcohol, to help adhesion.

However, if the solvent does not directly affect the pregnant woman is allergic consumers themselves will be allergic to skin
In addition to allergies, for each person in the body after use is harmless and safe.