Product > 3D Sculpture Powder<Dazzling Fairy >
3D Sculpture Powder<Dazzling Fairy >
Model :
Market price :
US $ 27.90
SIZE
Member price
SN
Quantity
3g

US$25.00

Join!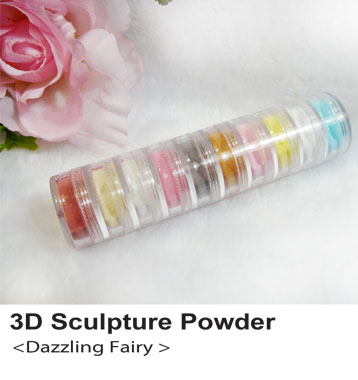 Product Information

Production on the 3D crystal A three-dimensional pattern, or eye-catching 3D fine jewelry.

A set of 10 colors, each color 3g
Monochrome / Each 5g
Ingredienst:
How to use:
Mink pen soaked in solvent to 3D, 3D and then picks up toner, can produce color-rich three-dimensional patterns, colors can be mixed.