Product > NAIL ART STAMP(M Series)
NAIL ART STAMP(M Series)
Model :
Market price :
US $ 0.00
SIZE
Member price
SN
Quantity

US$0.00

Join!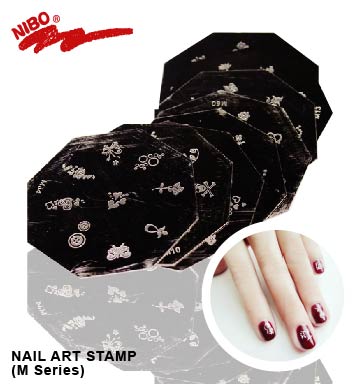 Product Information
Ingredienst:
How to use:
Operation Step

1.Before the first time of using plates, please tear the plastic membrane.
Take the stamp and plate. Use cotton with nail polish remover to wipe the top of stamp and plate.

2.
Choose the favorite picture of plate and the color of nail polish.(It's more easily to apply on that if you choose the pure and thick color.)
Please do not choose the color which is dilute or has glitter and sequins or the type of quick dry. It will lead to the color can not be applied on.

3.Paint the chose color on the whole favorite picture of plate.And use the scraper to scrape the superfluous paint from inside to outside.

4.Before the paint get dry, take stamp and press it to the picture. Then the picture can transfer to the stamp. And then transfer quickly the picture to the top of nails

5.Finally, apply the top coat to add the luster and protect the surface of picture will not be scratched.


And remember to clean the plate, stamp and scraper with nail polish remover, so that next time it can also apply on acrylic nail and gel nail.